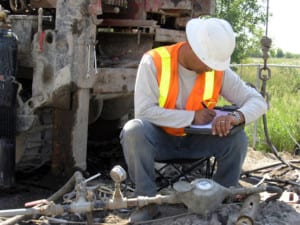 Did you just get an environmental "Notice of Violation" or are you worried you might? Significant fines, negative publicity, and increased regulatory scrutiny can follow enforcement action. If your business has environmental compliance exposure, an environmental compliance audit can uncover issues before enforcement becomes a legal and financial burden.
From food production to oil refineries, we've helped clients throughout the eastern Untied States and Caribbean comply with local, state, and Federal regulations for more than 25 years. Our environmental professionals can help you determine which requirements apply to your facility, devise strategies to help assure compliance, and negotiate permit terms with state and Federal regulators. Our goal is to help ensure that your facility complies with the law and has sufficient operational flexibility.
Our environmental compliance and permitting services range from single-site, defined programs to comprehensive audit services–including due diligence for mergers and acquisitions. The unique combination of technical expertise, knowledge of environmental regulations, and experience dealing with regulators allows our staff to provide timely and quality environmental services tailored to each client.
Staying in compliance with changing environmental regulations is a full-time job–not to mention being efficient at it. Our compliance reviews establish a baseline of information that allows our clients to focus their efforts and allocate resources to address specific regulatory compliance issues.
More Permitting Information