Since 2007, our Green Business Solutions division has been providing energy consulting, planning, and processing improvements to help businesses think green.
EMS maintains a cutting-edge view of a variety of renewable energy generation opportunities for various types of business and institutions–from manufacturing and distribution to retail and campus. Our Green Business Solutions staff closely tracks the Federal and various States' incentives for renewable energy generation.
It is important to make any renewable energy investment with a full assessment of the benefits, risks, and costs. The e-New™ Renewable Energy Feasibility Analysis determines the technical and economic advantages of specific renewable energy generation technology options based on your specific needs and attributes.
Feasibility assessment of alternatives

Economic evaluation of alternatives and scaling

Bid package for renewable energy acquisition

Renewable energy system design, implementation, commissioning, and performance monitoring

Third-party assessment of renewable energy analysis/system operation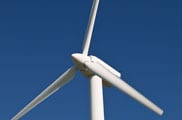 EMS has abundant experience with the supply, handling, disposal regulations, recycling opportunities, and waste management analyses to help develop the best strategy for reducing your business's costs and liability risks.
Your company relies on a steady stream of resources to support business operations and is liable for whatever it delivers to a landfill–water, fuel, solvents, process gases, and more. The cost of these resources increases every year, and that rate has been increasing as these resources  are subjected to more regulations, lessening supplies, and increased worldwide demand. Our e-Source™ Resource Use Analysis provides the first step in developing an efficiency strategy, and our e-Stream™ Waste Stream Analysis helps to manage risks and identify cost-saving opportunities with waste reduction, re-use, and recycling.
Resource analysis of sources and requirements for your operations

Recommendations based on process, consumption rates, and post-process requirements

Implementation of resource use recommendation

Monitoring of resource use

Third-party assessment of resource use plans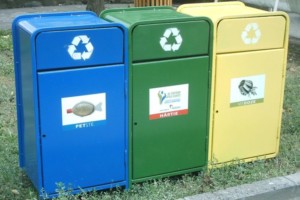 EMS offers an Energy S.O.S.™ three-step assessment to determine the most cost-effective methods to help your business reduce costs and improve energy efficiency.
Study – The most important step in reducing your energy costs is gaining a complete understanding of how your business consumes energy. EMS looks at your operation from an energy standpoint to build a comprehensive picture of your true "energy footprint."
Optimize – With your consumption defined, we develop an actionable plan that delivers solutions to improve efficiency and reduce your consumption through operational changes and investments.
Save – Our Energy S.O.S.™ assessment can identify immediate and long-term savings while improving the environment of your employees and customers.
Energy inventory

Process energy analysis

Energy use modeling

Peak demand analysis

Decision-making metrics

Industry comparisons

Energy saving solutions

Economic evaluation of energy investments

Prioritized energy saving opportunities

Incentives and tax opportunities