I did not plan on starting a company. When I completed graduate school, I took a job as a hydrogeologist for a small firm based in New England. I was promoted to senior hydrogeologist within six months. Nine months later, I was promoted to manager and was tasked with starting a new regional office. I started a second office for the firm within the following year.
The firm was then sold to a large public consulting and engineering company. The company was expanding rapidly and I was tasked with performing due diligence on two companies for possible acquisition. I recommended one company, they purchased the other one. Then, since I was still in my late 20s, the former owner of the purchased company became my boss.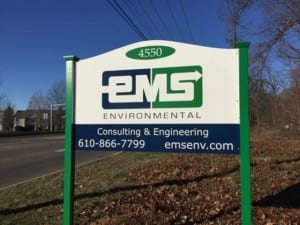 Since my knowledge and insight were not valued, I decided (with my wife's encouragement) that it was time to take control of my own destiny. I teamed with my office manager and in August of 1988 we formed Environmental Management Services, Inc. As we began to grow and expand into different states, we found the Environmental Management name was already taken, and so we began to do business as EMS Environmental, Inc. We learned some incredibly tough–and expensive–lessons about starting and growing a business. We experienced many dark days and sleepless nights. But, with lots of hard work and a few lucky breaks, we learned to survive as entrepreneurs. We came up with some original ideas and winning strategies on how to leverage our staff's many talents across our organization to  meet our client's needs.
In 1998 I doubled down and purchased my partner's shares in the company. Since then we have continued to grow the business and expand our list of services. We now operate out of three regional offices located in New York, North Carolina and Pennsylvania. We provide environmental and green business services to a wide range of companies throughout the eastern U.S. and beyond. We have an incredibly talented staff of professionals who genuinely care about the success of our customers. In fact, most of our business is repeat business.
I invite you to explore our website to learn more about how we can help you succeed.
Yours truly,
Allan M. Blanchard, P.G.
President