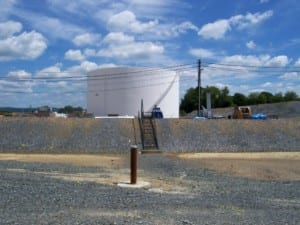 We field plenty of questions regarding Spill Prevention, Control, and Countermeasure (SPCC) Plans—most commonly "What is an SPCC Plan?" and "Do I really need an SPCC Plan?" These are legitimate concerns. There are big fines for being out of compliance. With tight deadlines and even tighter budgets, it is important to avoid brushing aside this important document that keeps facilities in compliance with environmental regulations. In this article, we will discuss the rules and regulations that form SPCC requirements, the characteristics of a facility that makes it subject to SPCC, and the basic components of a regulatory- and administratively-compliant SPCC Plan.
Creation of SPCC Regulations
In 1974, the Oil Pollution Prevention regulation of the Clean Water Act set forth requirements for the prevention of, preparedness for, and response to oil discharges at specific non-transportation-related facilities.
The objective of these regulations is to prevent oil from reaching navigable waters and adjoining shorelines, and to contain oil discharges. The regulation requires facilities develop and implement SPCC plans and establish spill prevention operating procedures to prevent oil spills at the facility, control measures (such as secondary containment) to prevent spills from entering navigable U.S. waters, and countermeasure methods and equipment to cleanup and mitigate oil spills that may have impacted the water.
The Oil Pollution Act amended the Clean Water Act in 1990 to require some oil storage facilities to prepare Facility Response Plans (FRP). The FRP rule requires certain facilities to submit a response plan and prepare to respond to a worst-case oil discharge or threat of discharge.
What should be included in my SPCC Plan?
SPCC Plans are a notebook-type document that is to be kept at your facility. There are three types of plans which are dependent upon the amount of oil stored on your property, the spill history of your site, and the size of your storage containers:
Tier I/Self-Certified – less than 10,000 gallons of oil and petroleum on-site; no single discharge of product to water or shoreline exceeding 1,000 gallons within 12 months, three years prior to plan certification date; no two discharges of product exceeding 42 gallons each; little to no piping
Tier II– less than 10,000 gallons of oil and petroleum, with no tank larger than 5,000 gallons; must meet all Tier I discharge conditions

Self-Certification is allowed but a full SPCC Plan is required

Tier III PE Certified Full SPCC Plans – more than 10,000 gallons; must meet Tier I and Tier II discharge conditions
Do I need an SPCC Plan for my facility?
If you store oil or oil products—including diesel fuel, gasoline, lube oil, hydraulic oil, vegetable oil, bio oil,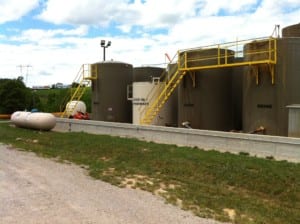 heating oil, etc.—at your facility with a total above-ground storage capacity greater than 1,320 gallons in containers that are larger than 55 gallons, you must have an SPCC Plan.
You also need an SPCC Plan if you are storing more than 42,000 gallons in an underground storage tank that is completely buried.
The Environmental Protection Agency (EPA) regulates any storage containers larger than 55 gallons. Even if you have a 500-gallon container that is only half-full, the EPA still considers it full of 500 gallons of product.
The EPA provides a list of questions to ask to decide if a facility requires an SPCC Plan:
Is your facility non-transportation-related?
Is your facility involved in drilling, producing, gathering, storing, processing, refining, transferring, distributing, using, or consuming oil?
Could the facility reasonably be expected to discharge oil in quantities that may be harmful into navigable waters or adjoining shorelines?
Is the total aggregate capacity of aboveground oil storage containers on-site greater than 1,320 gallons?
Is the total aggregate capacity of completely buried USTs on-site greater than 42,000 gallons of oil?
Basic Components of an SPCC Plan
SPCC Plans are typically organized to contain the following elements:
Contact information for responsible parties
Project and Site Information
Potential Spill Sources
Pre-Existing Contamination
Spill Prevention and Response Training
Spill Prevention
Best Management Practices used to prevent discharges to ground or water during mixing and transfers
Fueling and Filling Procedures
Daily inspection and cleanup procedures
Routine equipment, storage area, and structure inspection and maintenance practices
Site inspection procedures and frequency
Project Site Map
Spill Report Form
Sequence of Information
A credible, complete SPCC Plan that conforms to environmental regulations may range from 15 to 100 pages, depending upon the size of the facility. A small facility will have a shorter plan, while a larger operation will have a longer plan.
A compliant SPCC Plan protects both the environmental and your bottom line. EMS Environmental provides comprehensive SPCC compliance services for a variety of operations—from small manufacturing facilities to large petroleum terminals with millions of gallons of storage.
Our knowledgeable compliance team has completed hundreds of SPCC Plans to provide our clients with the expertise necessary to meet their regulatory compliance requirements. Give us a call or contact us here!